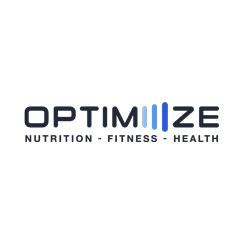 Optimiiize Health & Fitness
Optimiiize is a multi-disciplinary health and fitness facility, with a focus on empowering their clients to be the best versions of themselves. Taking a holistic approach to health, they combine exercise science, applied nutrition, and rehabilitation to offer transformative training and physical therapy.
Optimiiize offers individualized and small-group coaching sessions, for private and semi-private personal training. Through fitness programs designed to meet individual needs and goals, they promote healthier lifestyle habits that are achievable for anyone.
One client at a time, Optimiiize is helping Canadians discover their potential. Through tailored nutrition coaching, they provide the tools to maintain a healthy diet, now and into the future. As no two clients are the same, tailored nutrition and fitness plans result in a much higher success rate.
Another factor in their success is the ability to offer rehabilitation through massage and physical therapy. Optimiiize helps to treat acute and chronic injuries, with qualified therapists and a comprehensive approach to healing.
Optimiiize offers a variety of plans for convenience and flexibility, with sessions tailored to your needs and schedule. By working towards goals in a step-wise achievable manner, they keep their clients motivated towards personal success.
With a strong support system and team-driven accountability, Optimiiize has a program to match any health goal. Stop by their beautifully-designed facility in the District on Bernard and see what their holistic approach to health can offer you.